Our kids are visiting from out of state tomorrow and we're so looking forward to it!!! I wanted to make something very special for them and decided on this Italian Lemon Cheesecake. The process is time consuming because the layers have to be refrigerated in stages however, believe me it's so worth it. The presentation of this cheesecake is very classy and the taste is creamy, lemony and so wonderful. Whether you make it for a special occasion or a weekend, you'll earn accolades from everyone. Come to the kitchen with me and let's make Italian Lemon Cheesecake!
INGREDIENTS:
For the Base:
200g digestive biscuits or graham crackers, 100g of melted unsalted butter.
For the Cheesecake:
10g gelatin sheets, 250 ml of fresh cream, 300g of yogurt with lemon, cream cheese 200g, 100g of sugar, juice of one lemon.
For the lemon cream:
100ml of orange juice, 100 ml of lemon juice, 15g of cornstarch, 70g of sugar.
Method for the Bottom:

In a food processor, pulse 200g of digestive biscuits or graham crackers till fine, add the softened butter and mix well.
Spray the bottom and sides of a spring-form pan  and press the biscuits mixture throughout the bottom. Put in the fridge for at least 15 minutes.
Method for the Cheesecake:
Soak 10g gelatin sheets or gelatin powder in cold water. Set aside.
Whip 250 ml of fresh cream with the mixer until stiff. Set aside.
Combine the lemon yogurt (I used 2 small containers), cream cheese and sugar. Add the whipped cream and fold the mixture.
Squeeze a lemon and put it in a saucepan, add the gelatin and heat for a minute, just long enough to dissolve the gelatin. Then add it to the mixture of cream that we just did.
Remove the base from the fridge and pour the filling over it. Gingerly slam the pan a bit on your counter to prevent air bubbles and put it back in the fridge for 3 hours or freezer for 1 hour to expedite the process.
For The Top Lemon Layer:
In a saucepan over medium heat, pour the juice of one lemon, the orange juice, sugar and cornstarch. Mix well with a whisk and stir for about 4-5 minutes until we get a nice thick cream. Remove from heat and let cool, stirring constantly.
Pour the slightly cooled lemon mixture slowly over the back of a spoon on top of the cream and cover the entire surface . Refrigerate for at least 30 minutes.
For the final touch, carefully run a knife around the edge of the cheesecake to separate the cake from the sides of the pan.
Lay the cheesecake pan on a beautiful platter. Cut a lemon into slices and cut each slice in half, put the slices all around the cake, one in the center, and lay the rest on the sides.
This Italian Lemon Cheesecake is elegant, spectacular and yummy!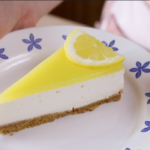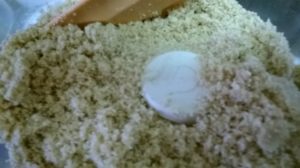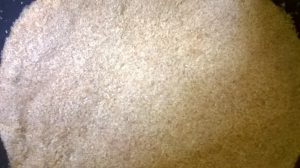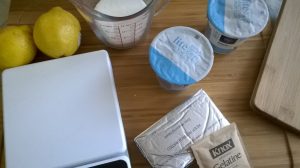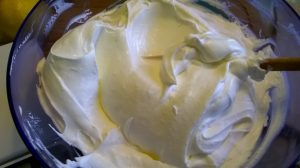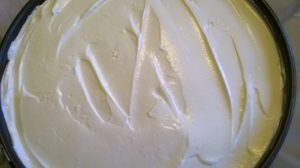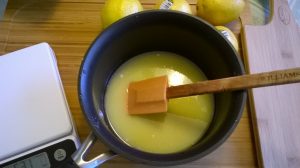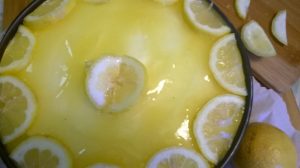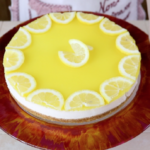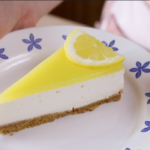 Bon Appetit!
Save
Save
Save