This is a great recipe for Toum or Creamy Garlic Spread (Aoili). It's a delicious condiment on grilled meat, lamb, fish, sandwiches, wraps, pasta  or even vegetables. I like it so much that I eat it on a labné sandwich!  Some recipes use boiled potatoes or even egg whites however I only make mine using garlic, salt, lemon juice and canola oil. The outcome looks like whipped garlic sauce and it's creamy and delicious.
To make this recipe, use a food processor; you have to be patient while preparing the garlic sauce for best results. The slow process helps with the emulsion and the sauce will not separate and become runny. I hope these photos will make the steps easy to follow.
Ingredients:
1 cup garlic
1/2 teaspoon salt
1/4 cup lemon juice
2 cups canola oil
2 tablespoons iced water
Method: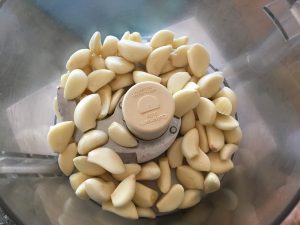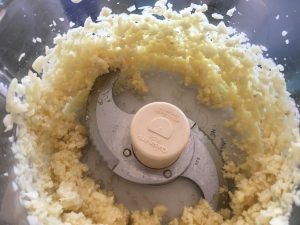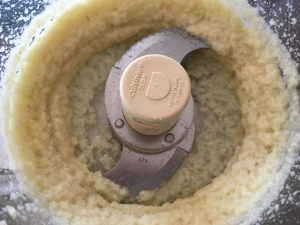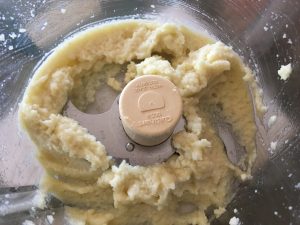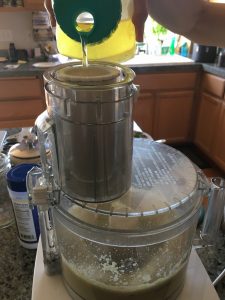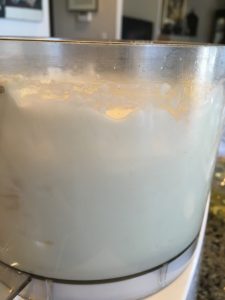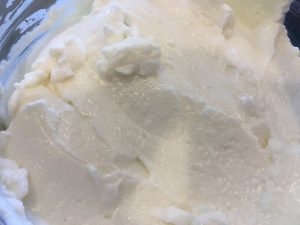 In a food processor, combine salt, garlic and whip for couple of minutes.
Use a rubber spatula to wipe the sides of the processor.
While the machine is running, slowly add couple teaspoons lemon juice through the top opening of the food processor.
Drizzle oil very thinly, process then alternate with added lemon juice.
Add 2 teaspoons iced water and continue whipping the mixture.
Drizzle more oil slowly till the rest of the 2 cups is fully incorporated.
Stop the machine and taste the spread to see if it needs extra lemon juice.
The Toum (garlic) is done, it's creamy and delicious.
Put in a container and keep in the fridge until ready for use.
Eat the next day so the flavor is not too sharp.
Bon Appetit