Crab lumps are delicious fresh if you can find them however you can always find the pasteurized kind in tins or containers in the refrigerated section of your local grocery store. Whichever kind you chose, give this recipe a try and you will be happy you did.
Ingredients:
1 pound fettuccine noodles
1 pound crab lumps, drained
1 pound frozen peas, defrosted
3 1/2 cups milk
3 tablespoons all-purpose flour
4 tablespoons butter
5 garlic cloves, minced or chopped
1 hot pepper, chopped (optional)
3 chopped green onions (optional for garnish)
1 teaspoon black pepper
1/2 teaspoon nutmeg,
1 teaspoon dried oregano
2 tablespoons pesto sauce
Salt, to taste
Method:
Bring a large pot of salty water to boil and cook the pasta based on package recommendations. Drain and set aside.
Melt 1 tablespoon butter in a large saucepan, add the chopped garlic and saute for 2 minutes.
Toss the crab lumps with the garlic keeping in mind not to overmix and break the lumps. Turn heat off.
In a large pot, melt the remaining 3 tablespoons butter and add the flour. Mix thoroughly till all the butter is absorbed by the flour, this process is called a roux. Add the milk and whisk till the flour lumps have been dissolved.
Drop the chopped hot pepper, peas, nutmeg, black pepper, oregano, and the crab mixture. Bring to a boil.
Add the cooked fettuccine and pesto sauce. Adjust salt to taste.
Spray a baking dish with olive oil, place the pasta mixture in it and garnish with the chopped green onions.
Bake at 350 degrees F for 20-25 minutes, serve hot and enjoy 🙂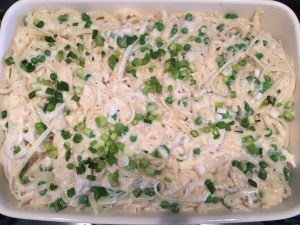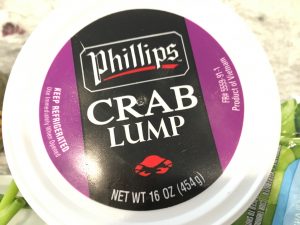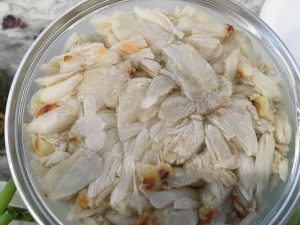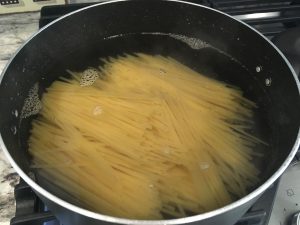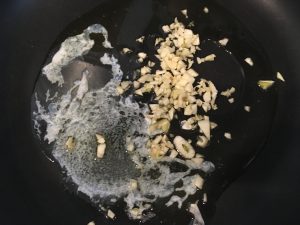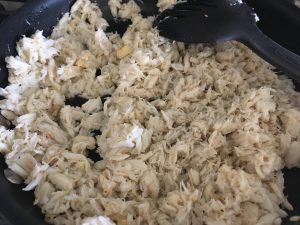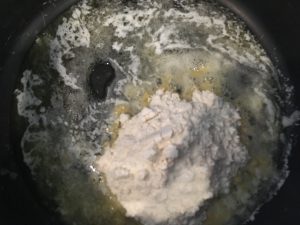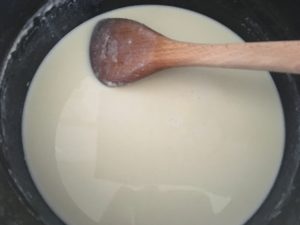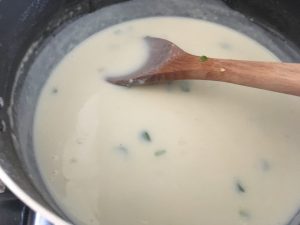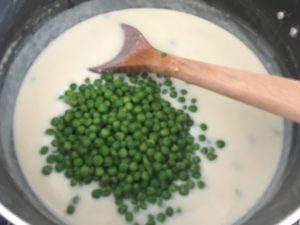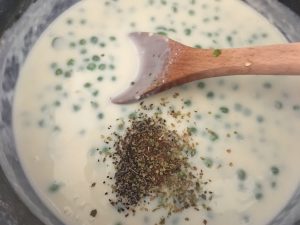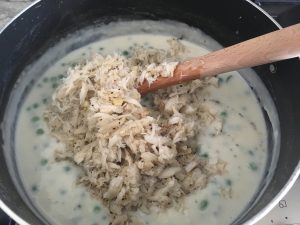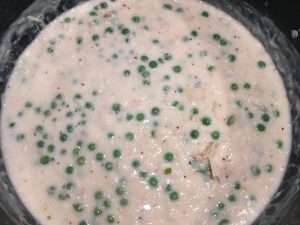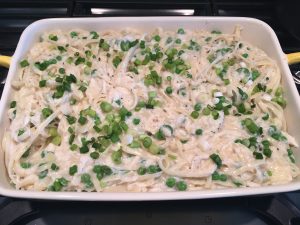 Bon Appetit!