Lebanese Tabouli or Tabbouleh, as some refer to it, is a delicious and healthy salad that is often served as part of a big Mezza selection or can be served on its own. Tabouli is Lebanon's national salad even though other countries in the Middle East try to claim it as theirs!!! Tabouli tastes fresh, lemony, minty and crisp. Some recipes call for cinnamon and allspice, however, I prefer not add them. Don't use a food processor to chop the parsley like some of my friends do because this will bruise the leaves and change their texture. Serve tabouli with fresh lettuce or cabbage on the side.
Ingredients:
4 bunches flat-leaf parsley, washed and dried.
3-4 medium firm ripe tomatoes, diced.
1 cup mint leaves, washed and dried.
Zest of one lemon.
2 tablespoons fine bulgur wheat, rinsed.
2 spring onions or 1/4 white onion thinly sliced.
1/4 teaspoon ground black pepper.
2/3 cup extra virgin olive oil.
Salt, to taste.
Fresh romaine lettuce, washed.
Fresh cabbage, washed and quartered.
Method:
Rinse the bulgur in cold water. Drain and set aside.
Dice the tomatoes and place in a bowl while you're chopping the parsley and mint.
Chop the parsley and mint thinly, making sure not to bruise them.
Chop the onions and add them to the tomato bowl. Add the rinsed bulgur.
Season the tomato mixture with salt, black pepper. Add lemon zest, lemon juice and olive oil.
Add the tomato/bulgur mixture to the chopped parsley and mint and mix.
Adjust the flavor to your taste and serve Tabouli immediately alongside fresh cabbage and Romaine lettuce.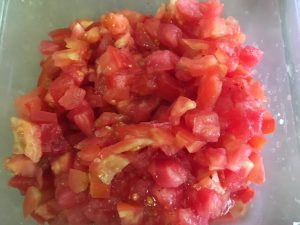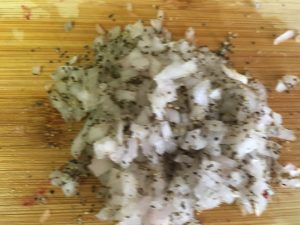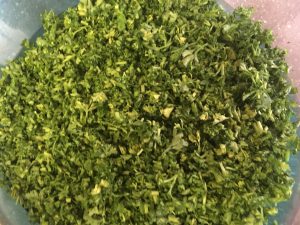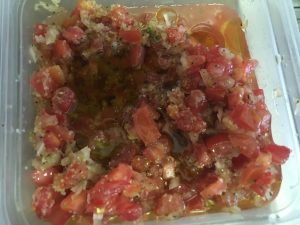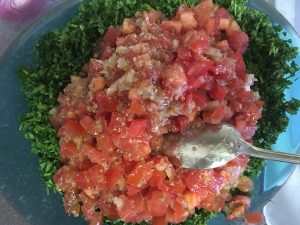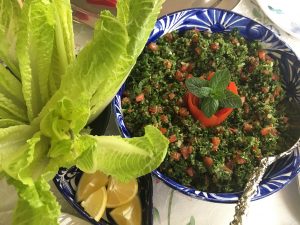 Bon Appetit!