There are so many Rice Pudding recipes found around the world however in my book, the Lebanese Riz bi Halib (rice in milk) is by far the most cherished of them all. It is a mixture of short grain rice, soaked for at least 4 hours before cooking it for 20 minutes, then adding hot milk and cooking it for an additional 1 1/2-2 hrs over low heat! In the end, you add sugar, orange blossom water, and mastic to give it the distinctive Lebanese flavor!!!
Some recipes add corn starch as a thickening agent, however, the slow cooking process is enough to make the rice melt in your mouth once done. If you feel that you cooked the pudding long enough and it didn't thicken, you can add 1 teaspoon cornstarch mixed with warm milk to the mixture and continue cooking.
Don't get intimidated by the long process it takes to cook rice pudding because once you make it, you will appreciate the hard work that went into it and you sure will add it to your repertoire!
Ingredients:
3/4 cup Arborio (short grain) rice
3 cups hot water
7 cups hot milk (2% or vitamin D)
1 1/2 cups sugar
2 teaspoons orange blossom water
1 small mastic bag (found in middle eastern stores) finely ground.
Method:
Rinse the rice and soak in water for at least 4 hours or overnight.
Drain the water and place the rice in a stainless steel pot over medium heat.
Add 3 cups hot water to the rice and cook for about 15-20 minutes.
If you feel that the rice is getting sticky before the time lapsed, add additional hot water and continue cooking for the full 15-20 minutes.
Add the hot milk and continue cooking for 1 1/2 – 2 hours on low heat.
Stir the pudding mixture periodically to prevent it from sticking to the bottom of the pot.
Add the sugar.
Keep boiling the milk mixture till it gets thicker, like pudding in texture.
Grind the mastic with 1 teaspoon sugar and add it to the pudding. Make sure the mastic is finely ground like powdered sugar otherwise it will be sticky like gum.
Turn the heat off and let the mixture rest for 5 minutes before pouring it in heat-resistant bowls.
Garnish with pistachios before presenting it to your guests.
Lebanese Rice Pudding is eaten cold.
Notes:
Mastic gum is either sold already ground up or in hardened, resinous chunks. Many describe the flavor of this spice as being a cross between licorice and pine with hints of vanilla. You can find it online or at all middle eastern stores in small bags or plastic containers. Use one small bag or 1 teaspoon of these pearls. If you're in a pinch and can't find it, just replace it with a dash of vanilla extract or omit it all together.
I always place a long wooden spoon over my pot while cooking to prevent the food from overflowing.
The more you stir the mixture, the faster the pudding cooks and the liquid evaporates.
It is not advised to make rice pudding with 1% or non-fat milk.
You can omit the sugar all together and offer honey to your guests to top as desired.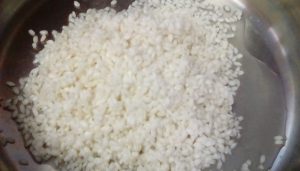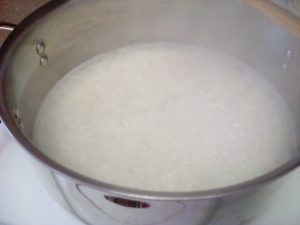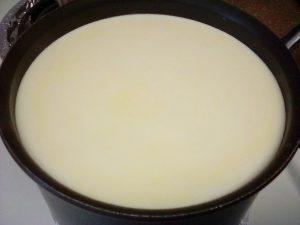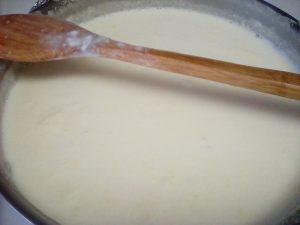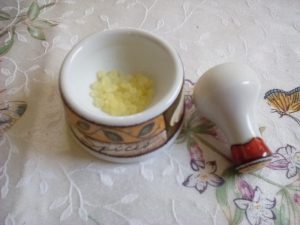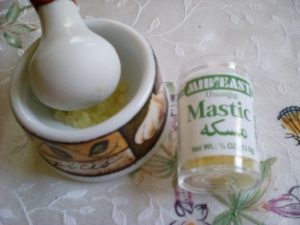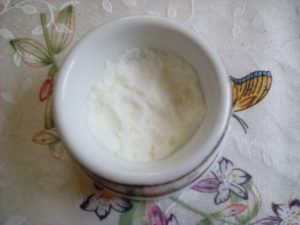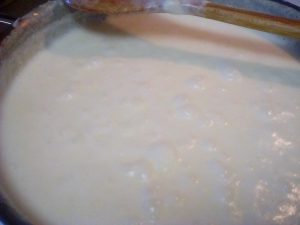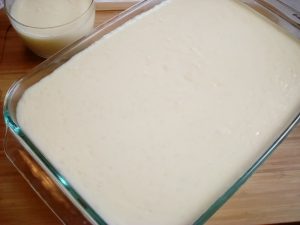 Bon Appetit!