I came across this recipe because I am always searching for creative ways to incorporate apples into my repertoire. This recipe is easy, fast and delicious. The texture is crumbly, crunchy and light. Enjoy!
Ingredients for the Bottom and top layers:
400 g all purpose flour
150 g sugar
1 tablespoon baking powder
2 eggs
120 g butter room temperature, cubed
Ingredients for the middle layer:
3 granny smith apples, peeled and cubed
Juice of 1 lemon
80 g sugar
Method:
Preheat oven to 350 degrees.
Place the cut and peeled apples into a pan over medium heat. Add sugar and lemon juice.
Cook for 5 minutes. Place aside to cool.
Combine flour, sugar and baking powder in a standing mixer. Add the soft butter and eggs. Do not over mix.
Spray the pie pan with a cooking spray.
Press half of the mixer in bottom and sides of the pan, add the cooked apples, then the rest of the crumbled mixture.
Bake for 35-40 minutes.
Once cooled, dust the pie with powdered sugar and serve.
Yummy!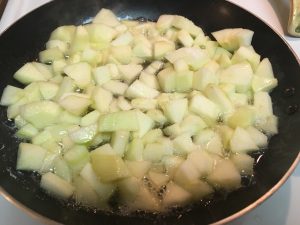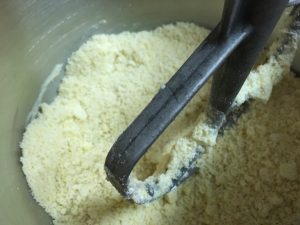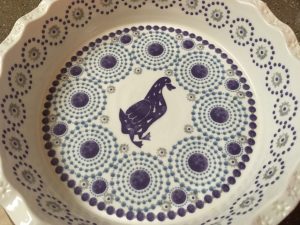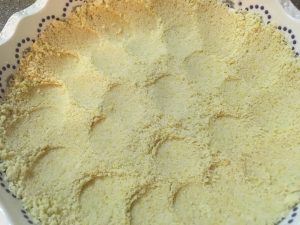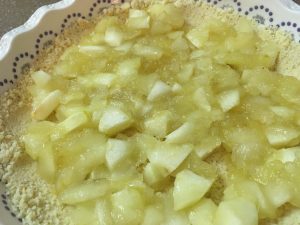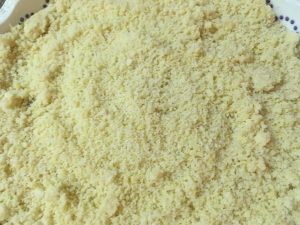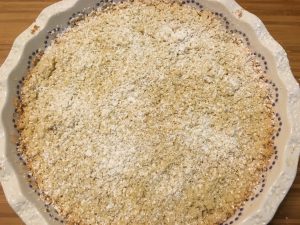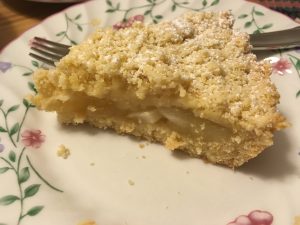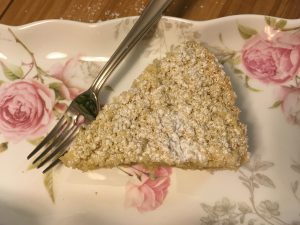 Save