This recipe is found in Anahid Donikian's book (Sofrat Anahid Al Shahiya) that I always have on hand. These date balls are a little different than Maamoul bi Tamer or Date Maamoul. The use of the yellow corn meal make these cookies crumbly and light.
Ingredients for the Cookies:
2 1/2 cups all purpose flour
1/2 cup yellow corn meal
1/2 cup powdered sugar
1 cup butter, room temperature
1 Tablespoon vanilla
1/4 cup milk (or more if needed)
1 egg yolk mixed with 2 tbsp water for top
Ingredients for the Filling:
1 cup mashed dates for the filling (found at Middle Eastern Stores)
1 teaspoon butter, melted
Method:
Preheat oven to 350 degrees F.
To prepare the filling: Melt 1 teaspoon butter and mix it with 1 cup mashed dates. Set aside
To prepare the cookies: Mix the flour, corn meal, powdered sugar, butter and vanilla in a stand in mixer. Add milk as needed to have a formed dough.
Make balls that you fill with the prepared filling and roll. (see photos).
Using a fork, make a dent on top of each cookie to give it a design.
Mix 1 egg yolk with 2 tablespoons water and brush the tops of the cookies.
Bake the cookies in the oven for 20 minutes or until the tops turn golden.
Bon Appetit!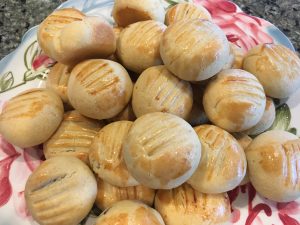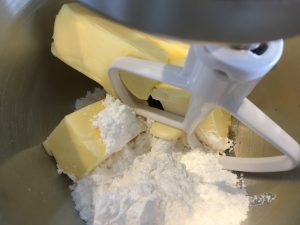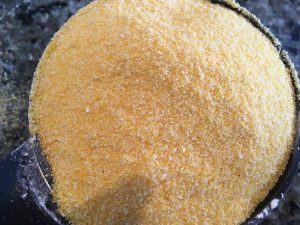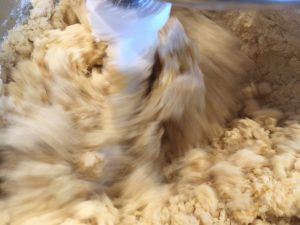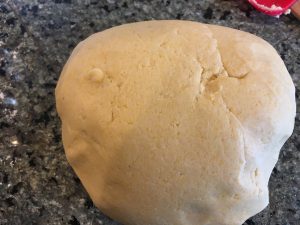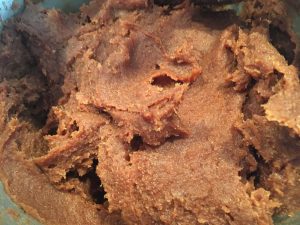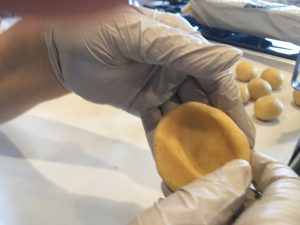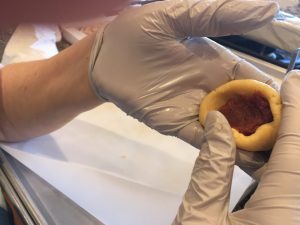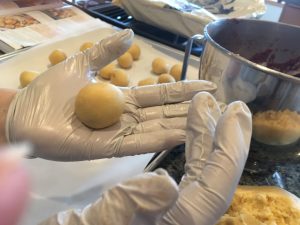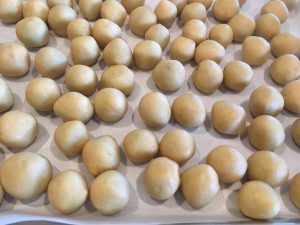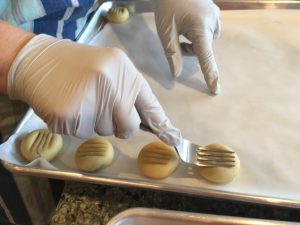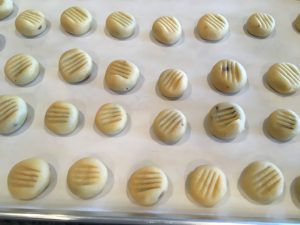 Bon Appetit!