Lebanese Eggplant Moussaka is a traditional vegetarian dish consisting of garbanzo beans, eggplants and fresh tomatoes. It is best served as a side dish however, can be served for lunch as a meal on its own. Typically, it is eaten with green peppers.
Ingredients:
1 cup canned chickpeas
4 large tomatoes, peeled and chopped
2 large eggplants, peeled, cut into big chunks
2 large onions, Julienned
1 tablespoon tomato paste, dissolved in 1 cup water
8 cloves garlic
2 tablespoons olive oil
1 cup vegetable oil for frying the eggplants
1 teaspoon salt
Cayenne pepper, black pepper to taste
2 beef Maggi cubes, optional
Method:
Heat the vegetable oil in a deep-frying pan and fry the eggplant chunks till they turn golden.
Remove and place on a kitchen absorbent paper to drain.
In a cooking pot, heat the olive oil and fry the onion and garlic cloves till they turn soft.
Add the chopped tomatoes, chickpeas, tomato paste, salt and cayenne pepper.
Cover the pot and leave the mixture to cook on medium heat for 10 minutes.
Add the fried eggplants to the pot. Cover and cook it for 10 minutes until the sauce thickens.
Remove from heat and let it cool. Adjust salt and spices to your taste.
Plate the Moussaka and serve it cold.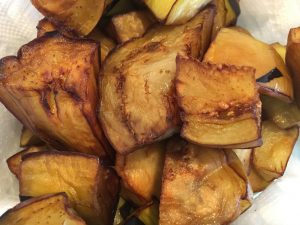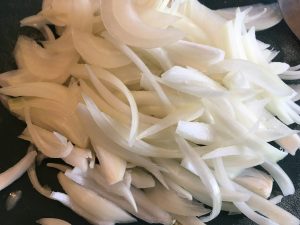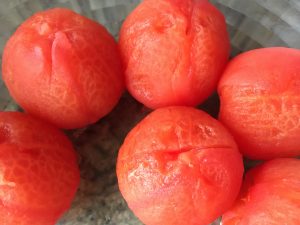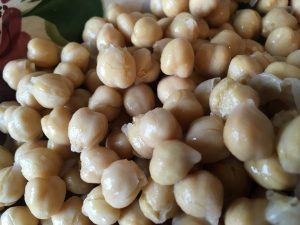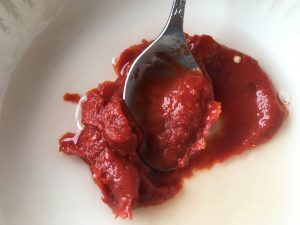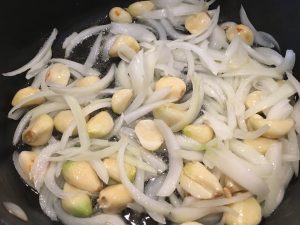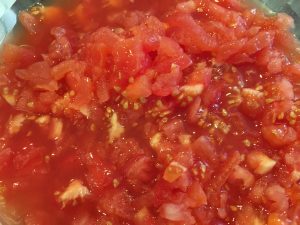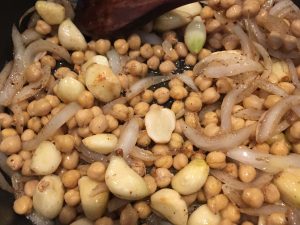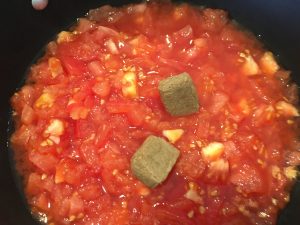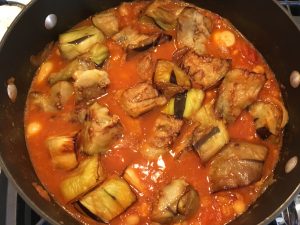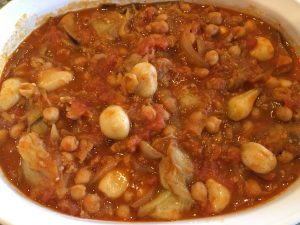 Bon Appetit!