In Lebanon, Fateh is a very famous dish, typically made with garbanzo beans, fried pita pieces, garlic and plain yogurt. Through the years, cooks became more creative with the ingredients and they added eggplants, chicken or anything else that pleased their palate.
This Fateh Salad can be served as a meal on its own and it's very tasty. It's crispy, fresh and sumptuous! Assemble all the ingredients right before serving.
Ingredients:
1 large eggplant
2 large potatoes
2 loaves pita bread, cubed
1 iceberg lettuce
1 onion, sliced in Julienne strips
2 teaspoons sumac
1 cup garbanzo beans, cooked and drained
1 cup sweet corn
1 cup sliced mushrooms, sautéed
1 teaspoon sumac
1/2 green pepper, diced
1/2 red pepper, diced
2 cups plain yogurt
2 cloves garlic
Salt and pepper to taste
1/2 cup toasted slivered almond pieces
Method:
Turn your oven broiler on high.
Spray olive oil on a big tray and set aside.
Peel and cut the eggplant into cubes. Place in the tray and broil until a little crispy.
In the meantime, peel the potatoes, cube, fry them until crispy. Set on a napkin to drain.
Fry the pita bread in the same oil and drain on a napkin.
Saute the mushroom in a bit of olive oil. Add 1 teaspoon sumac and mix.
Chop the iceberg lettuce into big pieces and lay flat on a serving dish.
Mash the garlic and add to the plain yogurt to prepare the sauce.
Dice the peppers and set aside.
Slice the onion and mix with 2 teaspoons sumac
To assemble the salad:
Lay the torn lettuce in a large salad plate, add the broiled eggplant, garbanzo beans, mushrooms mixed with sumac, fried potato cubes, chopped peppers, corn, sliced onion mixed with sumac, fried or baked pita bread and garlic yogurt sauce. You can add toasted slivered almond on top.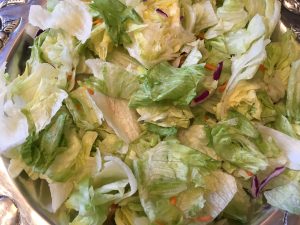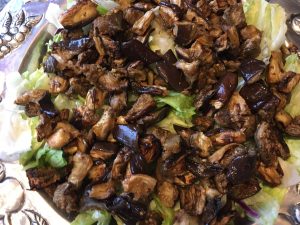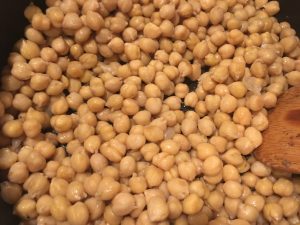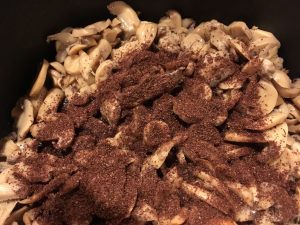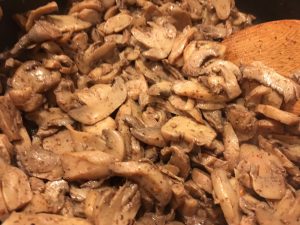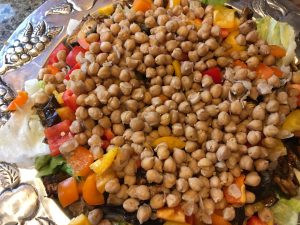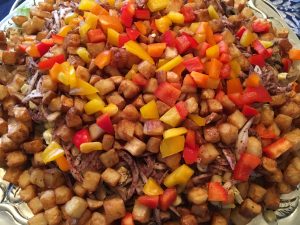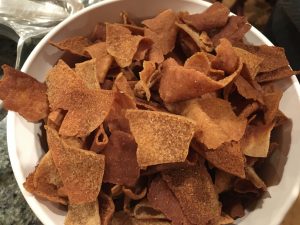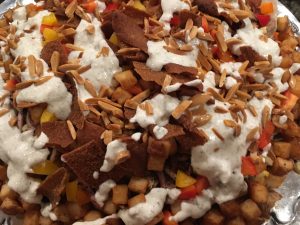 Bon Appetit!