This is a Lebanese salad that's healthy, delicious and easy to prepare. It can be served for a light lunch or dinner. Delightful and creamy!
Ingredients:
2 lbs fresh Italian style green beans (wide)
1/4 cup pine nuts
5 garlic cloves, peeled
3 tablespoons extra virgin olive oil
Juice of 1/2 lemon
Salt, pepper and cayenne pepper to taste
Ice water for the green beans
Method:
Cut the ends of fresh green beans then cut in half.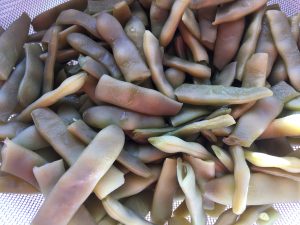 Add dash of salt to a pot of boiled water and cook the green beans until tender but not mushy.
Strain the beans straight into a bath of iced water to stop the cooking process and drain them over a colander. Set aside.
In the food processor, place the garlic, pine nuts, salt & pepper.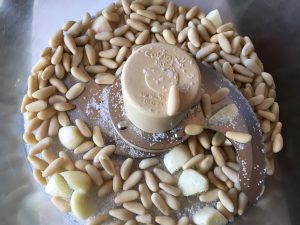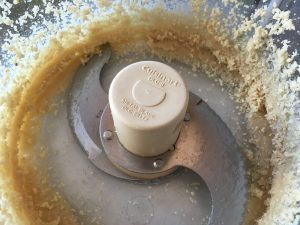 Process mixture until creamy.
Add lemon juice, black pepper and cayenne pepper to the mixture and adjust the flavor to your taste.
Combine the beans with extra virgin olive oil and mix gingerly.
This dish is so creamy even though it doesn't contain sour cream nor mayonnaise. It's light and healthy and can be eaten as a first course meal or served as a side dish.
Bon Appetit!
Save