This is a delicious salad that ought to be in every repertoire. It's very easy to prepare. You can add crispy bacon if you like.
Ingredients:
2 heads fresh broccoli (cut into bite size pieces)
1 red onion, chopped
1 red bell pepper, chopped
3/4 cup dried cranberries
1/2 cup toasted slivered almond
1/2 cup Sunflower seeds
3/4 cup mayonnaise
1/2 cup sugar (can use less if desired)
2 tablespoons white vinegar
Method:
Cut the broccoli into bite-size pieces and chop the onion and the red bell pepper.

Combine with the raisins, dried cranberries, sunflower seeds and nuts. Mix well.

To prepare the dressing, mix the mayonnaise, sugar and vinegar together until smooth. Stir into the salad, let chill and serve.
Bon Appetit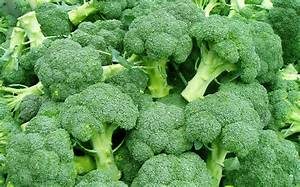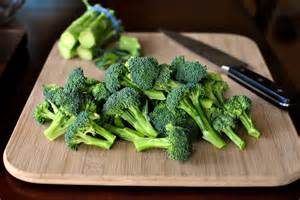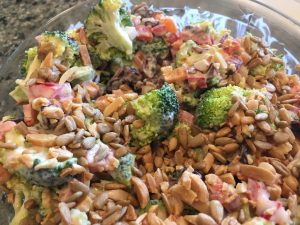 Save